Pump Repair Service
Here at Allen Pump, service is our business. While we deliver finished products and machined parts, we ultimately sell 24/7 pump service. When you tell us that your project needs to be turned around in a week, we understand that you mean a week. Allen Pump offers an expanded range of pump repair services for engineered products, giving you access to reliable solutions for your pumps.
We value your business and understand the importance of even the most minor of details. For that reason, we meticulously inspect, document, and deliver all of your products in a timely manner. When you find that you or your business need emergency pump repair, reach out to us as soon as possible. We will schedule a site visit to fix your pump in a timely manner.
Emergency Pump Repair & Maintenance Solutions
Keeping your pump operating in optimal conditions requires consistent monitoring and regular maintenance. Our experts have the training and experience to increase Mean Time Between Failure and provide realible pump operation. After assessing your pump to detect any potential issues, we provide the solutions that we deem necessary to address any existing problems while preventing future ones. We also provide pump repair services to get your pump working again in no time. Our pump company offers the following services: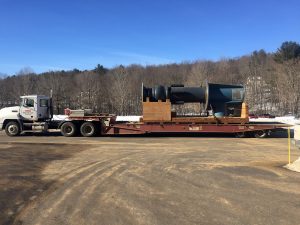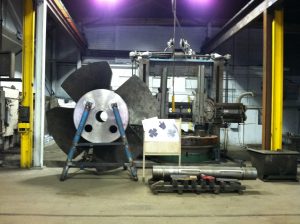 Complete Pump Overhaul Services
Inspection, Troubleshooting, & Problem-Solving
Engineering/Reverse-Engineering Services
Pump Rerating
Conditions of Service/Performance Testing
Turnkey Pump Outage (Rapid Turnaround)
Emergency Repair Service
Field Service Supervision
Turnkey On-Site Pump Repairs or Services
Full Trucking & Transportation Capabilities
Material Upgrades
Field Machining
Full Capability Machining Facility
Laser Alignment
Large Vertical Turning Capacity
Precision Grinding
Hardness Testing, Hydrostatic, NDT, RT, MT, VT & PT
Coating Technologies
Welding Services
Complete Pump Inspections
Sandblasting Services
Dynamic Balancing
Certified Welding
Coordinate Measuring
Pump Types
Boiler Feed Pump
Circulating Water Pump
Condensate Pump
Booster Pump
Horizontal Process Pump
Multi-Stage Axially Split Case Pump
Centrifugal Pump
Multi-Stage Barrel Pump
Vertical In-Line Process Pump
Vertical Barrel Pump
Mixed Flow Pump
Sump Pump
Mechanical Seals
Failure Analysis
Upgrades
Repairs
Valves
Failure Analysis
Upgrades
Repairs
Contact us for more information on our pump service options. We provide service to clients nationwide.